RISC-y Business: Why Mobile ID Matters
Phones no longer have cords, TVs no longer have tubes, and dial up is on its way to being well and truly dead. The times they are a-changin', and every day the future is looking more and more wireless. Being able to take your tech on the go is not only convenient, but necessary to keep up with an increasingly cordless world. For law enforcement agencies that need their gear to be as adaptable as they are, going mobile is the obvious solution.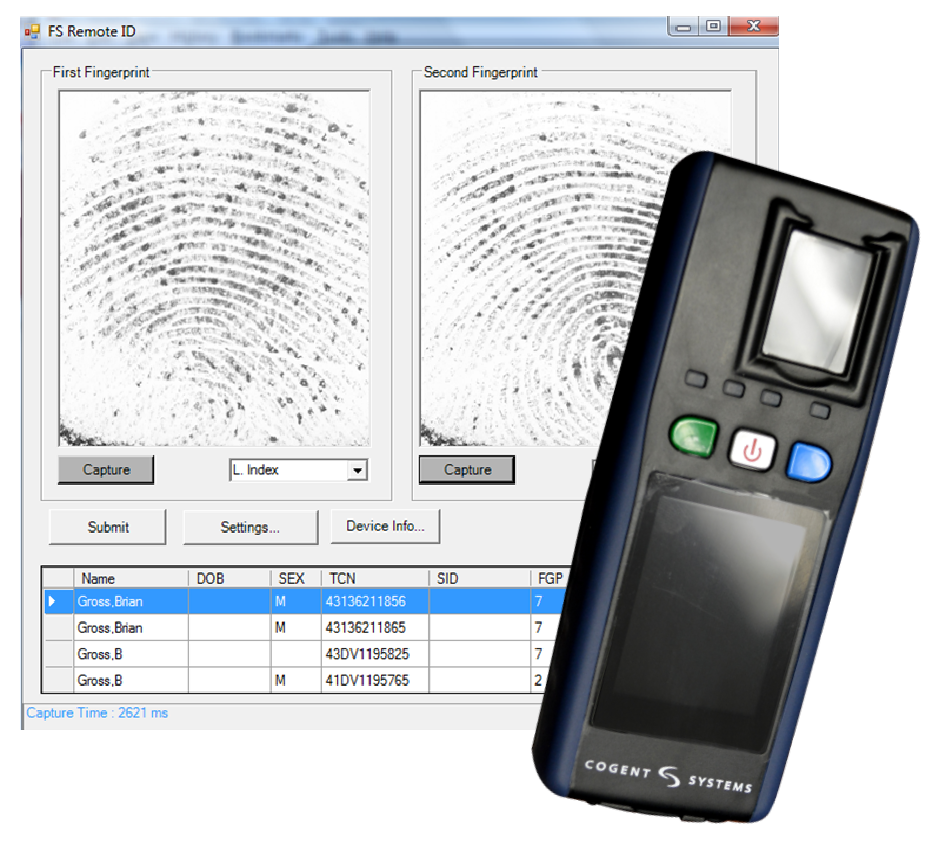 What is Mobile ID?
Mobile identification solutions, such as the Mentalix Mobile IDMS, are light and portable fingerprint scanners that integrate with a squad car's onboard computers and an agency's in-house live scan system, bringing the convenience of digital fingerprinting to the field without the hassle of a formal booking. These scanners come in a variety of shapes and sizes depending on an individual department's needs, but generally they are wireless, hand-held, single-finger units.
Mobile identification systems are diverse, but generally they streamline the typical DPS submission process by accessing the FBI's abbreviated RISC (Repository for Individuals of Special Concern) database via a two-finger lookup, no further input required. Potential matches are returned in seconds, instantly identifying individuals of concern with a quick and intuitive "Red-Yellow-Green" response system.
Additionally, Mentalix's Mobile IDMS syncs with an agency's personal live scan database, allowing mobile scans to provide matches for individuals who might not be flagged in RISC, but are logged with the agency's local archive due to prior submissions. This auxiliary feature tailors your Mentalix IDMS to your region, allowing for increased local identification.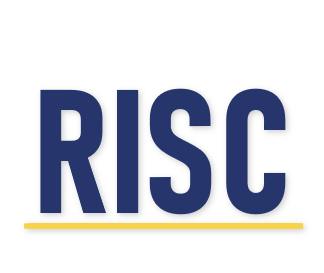 What is RISC?
Established in August of 2011, the FBI's Repository for Individuals of Special Concern (RISC) is a specially curated, rapid access database designed specifically for running mobile lookups. The RISC database includes biometric data for high-risk individuals, allowing field officers to receive an immediate threat assessment prior to transport. As of January 2018, the RISC database includes over 2.7 million individuals of concern.
Current RISC Categories include:
Wanted Persons (including the Immigration Violator File)
National Sex Offender Registry Subjects
Known or Suspected Terrorists
Other Persons of Special Interest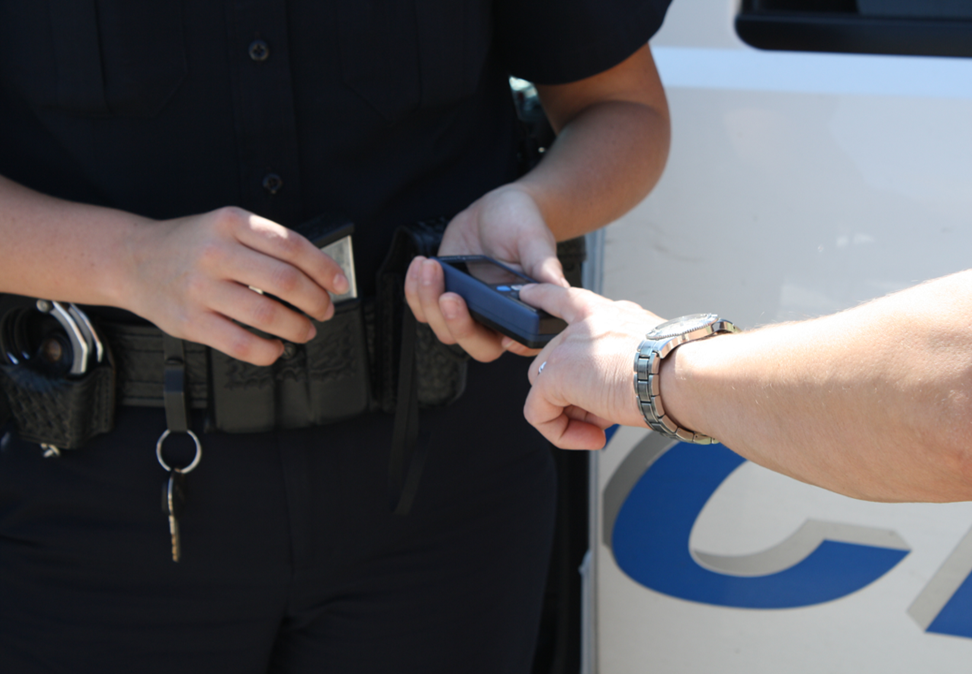 Who uses Mobile ID?
According to the FBI's Next Generation Identification Fact Sheet, in 2017, there were 832,977 total searches of the RISC database with an average response time of eight seconds. Currently 29 states, one federal agency, and law enforcement within Washington DC all utilize RISC, up from only 11 states in 2013. As the FBI continues to invest in their Next Generation Interface, RISC will similarly expand and improve to encompass more agencies across the country.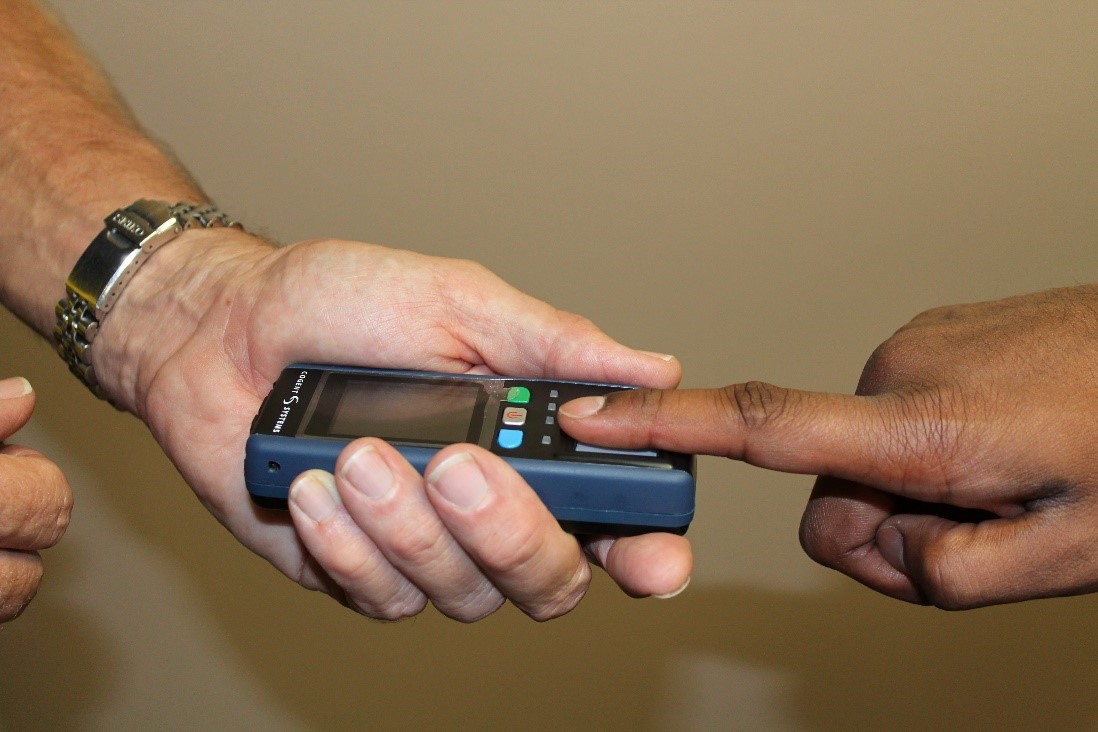 Why use Mobile ID?
Being able to immediately identify potentially dangerous or wanted individuals not only improves officer safety, but public safety as well. The FBI RISC website is plastered with national success stories about routine traffic stops putting criminals behind bars and thwarting identity theft. Unlike photo IDs, which are relatively easy to forge, fingerprints cannot be falsified or conveniently "forgotten" at home.
Mobile Identification continues to grow in popularity as the FBI ramps up biometric initiatives for both civilian and governmental agencies. The FBI's expansive Mobile Biometric Application (MBA) pilot program, set for a full roll-out sometime in 2018, is already in use across the US and will allow law enforcement agencies to access FBI's Next Generation Identification (NGI) System, the Department of Homeland Security's Automated Biometric Identification System, and the Department of Defense's Automated Biometric Identification System, all from a mobile platform, and all within minutes.
Mobile ID units are lightweight, can be purchased individually, and are a relatively small investment for an entirely new and rapidly expanding set of wireless applications.
The Mentalix IDMS specifically can even be added to preexisting, low-volume live scan systems, or can be shared with multiple agencies to significantly decrease initial investment.
With the rise of mobile ID and quick access archives, cord cutting isn't just for cable anymore. To learn more about RISC and the FBI's other mobile ID endeavors, check out their website here.
IDMS Update