TXMAS Contract TXMAS-10-84020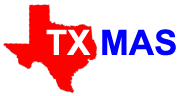 Mentalix TXMAS Contract TXMAS-10-84020
Texas Multiple Award Schedule (TXMAS) Program
Texas municipal, county and state law enforcement agencies can purchase Mentalix ten-print and palm print live scan systems via Mentalix's TXMAS contract.  Our Fed Submit (TX) products, tailored specifically for electronic submissions to Texas DPS, are available on Mentalix's TXMAS contract
TXMAS-10-84020.
Contract Period:
September 10, 2009 through September 30, 2018
Contact Info:
Mentalix, Inc.
1255 W. 15th Street, Suite #370
Plano, Texas 75075
Toll-Free Telephone (U.S. only): (800) MENTALX or (800) 636-8259
Telephone: (972) 423-9377
Fax: (972) 423-1145
E-mail: info@mentalix.com
To request a quote or place an order:
Reference contract #TXMAS-10-84020 on P.O.
Contact: Juan M. Flores, Jr.
Toll-Free Telephone (U.S. only): (800) 636-8259 Ext. 125
Telephone: (972) 423-9377 Ext. 125
E-mail: JFlores@mentalix.com
Products & Prices:
See Mentalix TXMAS Price List.
Warranty & Returns:
Mentalix warrants that the products will substantially conform, as to all material operational features, to Mentalix's applicable standard written specifications, provided that it is used on the computer hardware and with the operating system for which it is designed, and will be free from error that substantially adversely affects performance for a period of ninety (90) days from the date of purchase.  This limited warranty shall not apply to any product that Mentalix determines has been subject to misuse, neglect, improper installation, repair, alteration, or damage by you.  The purchase of maintenance for all products effectively extends the warranty to one year.
Literature:
Fed Submit (Criminal) brochure
Fed Submit (TX) brochure